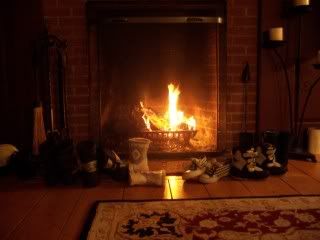 Joshua 24:15
Choose this day whom you will serve, but as for me and my house we will serve the Lord.
A brief introduction of my family and we will be off and running with this new means of sharing our story. We are (currently) a family of eight-a Papa, our knight in shining armour, a Mama (that would be me), a homemade daughter who recently turned 16-!, a 12 year old daughter adopted from Budapest, Hungary (at 14 months old), a 8 year old daughter adopted from foster care(came at 3 adopted at 5), a sibling group of 3- ages 5, 4, and 3 who joined our family in August and will be adopted in the next few weeks...then we believe we will once again jump back to our adoption that was interupted when we discovered the need of our three wee ones.
Originally they were to stay for 10 days of respite care back in May, but when we learned that they needed an adoptive home, we jumped ships and began to pursue becoming their forever family.
Our adoption to Guatemala had to be put on a temporary hold, as we were not allowed to have what they refer to as a "dual license." Guess that being licensed as a foster family and to be licensed with a private adoption agency is considered 2 licenses and is against the law here in CT. However, they will allow you to hold a license (go figure) to do respite care (babysitting) for other foster families-so this is how God brought the "triplets" to us and how our family doubled!
We are excited and eager to see what the Lord has planned for us. I am exceedingly blessed, as after having my oldest I was diagnosed with secondary infertility. Which basically means for me that I was able to have one pregnancy and then my womb closed. I personally believe that it was the hand of God that closed my womb, for he had other plans for us. Today I can say that with boldness and great confidence, but the road to here has been paved with many a tear. My faith has grown, as has the love for my heavenly Father, as He wiped each tear and held me close.
I am thankful too that my sweet Knight is a man of God, he has been my rock through the many years of sorrow and has stood in the gap in prayer, when I just couldn't. He is the ultimate optimist and refuses to let any gray cloud linger over us.
I hope to be able to encourage others who may find themselves on a similar path. I hope our story will reach out and bring God glory. After all, that is why I am here ;-)
My hope is to be transparent. I enjoy putting down my thoughts, though haven't been very consistent. Someday I hope God will open the door to writing books, I think that would be a fun adventure.
We haven't yet numbered our family, we wait on God and see what He will do next in our lives. We are eager to see where this race we run will lead us. Our desire is to get our foot off of the brake and to allow God to "drive" this vehicle we call our lives, our family , our home. Time is so brief here on this earth, we don't want to live a life of "could of's or should of's," but a life that is free of regret (if that is possible ;-) and one that is filled with the Holy Spirit's guidance each step of the way.
After all, we are not adding children to our lives,
children are our lives.